Megahertz's system integration services enable clients to own robust, business-oriented & secure IT environment. We help clients with end-to-end system integration services to boost their business productivity.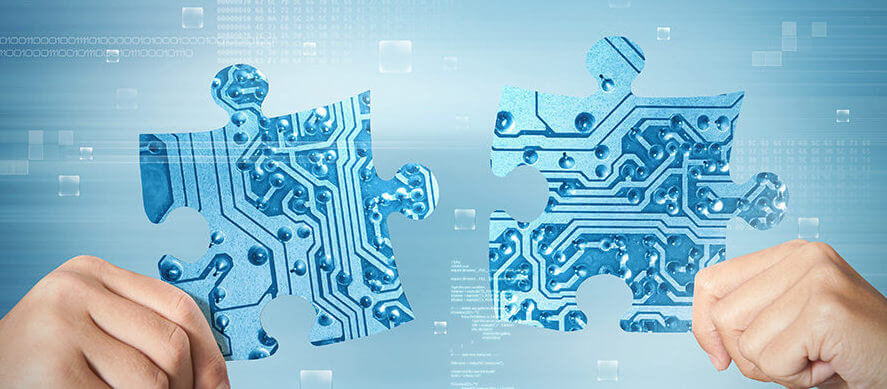 System Design
Our team of technology experts examines client's business requirements to define computing architecture, modules & interfaces. We aim at giving flexible IT system infrastructure that can be altered to meet growing future needs. Our skilled professionals assist clients to set up, install, configure, operate and maintain various technology products needed to speed up business operations.
Networking Planning
IT network design & implementation planning aims at building a network infrastructure to increase business productivity and helps clients to achieve business goals. Our professionals offer network designs that can competently address common challenges, like throughput, cost, capacity and availability. We take responsibility to set up scalable WAN, LAN and VPN. Our strategic approach to design an IT network focuses on distributing traffic load equally and optimizes the traffic intensity.
Data Center Build
As datacenter is the main service hub for you to drive innovation and have agile business, Megahertz helps you to own an efficient and secure datacenter with seamless data flow across departments. Megahertz has over a decade's experience in building robust, secure and reliable datacenters for its clients. We not only build a datacenter for you, but our team makes great efforts to win your trust and help you to optimize & transform your datacenter. Our simple work approach enables design, architecture and implementation of data center to encourage client's business expansion strategies.
WAN Solution
Megahertz understands importance of WAN network for your business operations, and thus we offer reliable WAN solutions to ensure better routing & data security. These solutions make it easy for the businesses to:
- Plan network upgrades ahead of time,
- Monitor data delivery speed periodically and
- Route network traffic whenever required.
contact us
Request Free
Consultancy
Phone
+91-011-46644000
Address : Nehru Place, New Delhi, Delhi, India - 110019
Email : info@megahertzinfotech.com
get direction